1. Search Setup

For this template we don't have a specific search position but just simply publish a module to the right position.
2. Column Menu Setup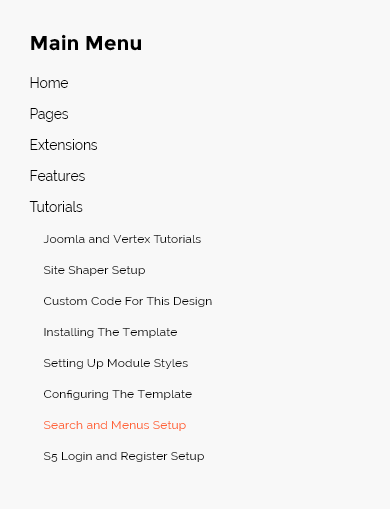 Publish any menu module to the main body module positions on your site.

There should be no menu style suffixes applied under advanced parameters.

The menu style should be set to list.
3. Bottom Menu Setup

Publish any menu to the 'bottom_menu' position.

There are no menu style suffixes applied under advanced parameters.

The menu style should be set to list